What Makes Us Special?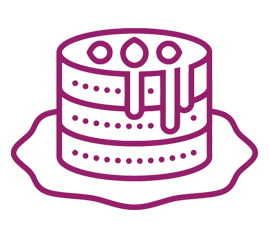 So.Many.Layers
Miami's #1


Homemade Cakes

Our cake batters are made from scratch, using real ingredients, with a lot of love and dedication, which makes our cakes and desserts truly feel like HOME.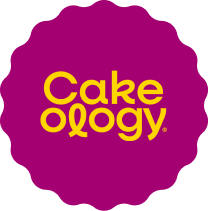 Explosion Of Flavors
& Freshness
Try Our Signature

Dessert-Style Cakes
Our deliciously mixed and beautifully layered cakes create
the perfect dessert to share on special occasions.
Savor the magic of sharing!
SEE ALL
What's a Party Without Desserts?
Grab your Cakeology party kit! Make it a bundle or shop individually.
" Highly recommend using Erika for all your cake needs! Her cakes are fresh, perfect size options and she's very professional and easy to work with! We found her via instagram and are so glad that we did! We are big fans of Milk Bar cakes but they're sometimes too sweet and not fresh. The Cakeology cakes were soft, fresh, beautiful, and delicious "
- Shani Maxwell
" I'm so happy that I found Cakeology by Erika. I wanted the perfect cake for my birthday, and I wanted a chic funfetti cake. Erika is a creative genius with her cakes. My cake was incredibly moist and yummy! I could taste all the flavors. Erika is also super nice and very quick to reply. I'm definitely ordering my mom's upcoming birthday cake from her too. If you're looking for the perfect cake with the perfect taste, contact Cakeology By Erika. She won't disappoint, trust me! "
- Feby Pakpahan
" I've been following Cakeology on IG for a long time & finally decided my birthday was the perfect excuse to order, the 50 min drive was TOTALLY worth it!! The marble nutella & dulce de leche cake was DELICIOUS! Erika is also so nice & friendly♡ Now I wanna try alllll the flavors. "
- Brendalys Figueroa
" The Cakes are delicious. Moist and filled with thick layers of Nutella and Dulce de leche. She does not hold back! highly recommend Erika's cakes. It was a hit. "
- Karina C